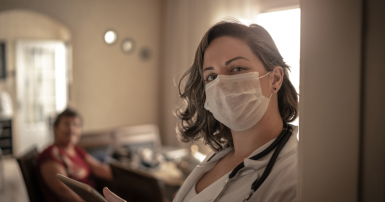 CUPE 204, representing 14,000 health care support workers in the Winnipeg Regional Health Authority (WRHA) and Shared Health, filed a grievance calling on the health authorities to fully implement the contract which support staff agreed to in September 2022.
"The health authorities and government are once again treating health care support staff like they don't matter," says Debbie Boissonneault, President of CUPE 204. "It took years of hard bargaining to negotiate this contract with this government, and now they are delaying implementation of important improvements for health care support workers."
While the government was quick to mandate overtime for many health care support staff, it has taken more than three months to provide the promised increases to shift premiums, vacation scheduling, and even coffee breaks for home care workers: all of which were touted as important for recruiting and retaining frontline health care workers.
"The health authorities tell us that it takes time to make changes in human resources, but they seem to be perfectly able to make the changes that suit management, and not the frontline workers," said Boissonneault. "Frontline workers are telling us that they are really frustrated with this government's treatment of the health care support staff."
The new contract was ratified on September 23, 2022, and includes improvements for Manitoba home care workers that would provide them with a coffee break. The health authorities are using their entire 120 days post-ratification to implement something as simple as a coffee break.
"Either the government is unable to manage simple human resources changes, or they are so set against improvements for frontline workers that they are dragging their heels to the very last minute," says Boissonneault. "Either way, Manitoba's frontline health care workers deserve better."
The new contract for health care support workers is in effect from 2017 - 2024 and took years to negotiate due to government restructuring of the health care system, closure of emergency rooms, and the government's attempted wage freeze for frontline health care workers.
CUPE 204 represents support staff in the WRHA and Shared Health, including health care aides, home care workers, dietary and nutrition staff, laundry, maintenance, security guards, clerks, and more in hospitals and care homes across Winnipeg and some rural communities.