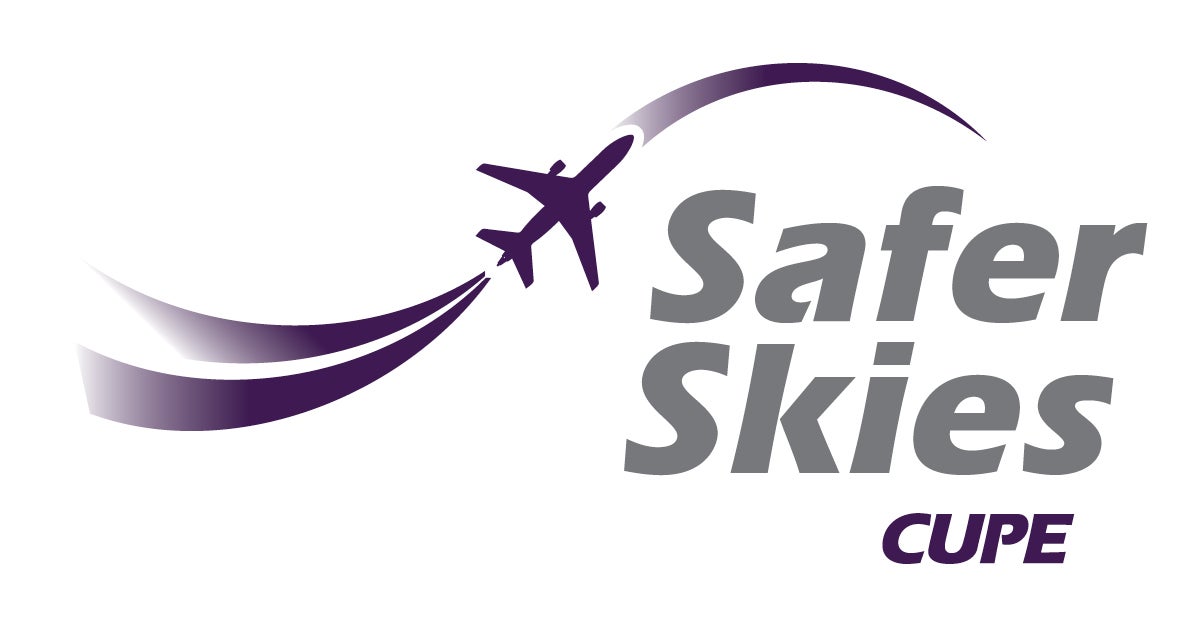 Government rules that allow for airlines to cut the number of cabin crew on aircraft were implemented by the Conservatives right before the election against the clear advice of Transport Canada's assessments and experts, documents obtained by CUPE show.
An analysis of the submissions provided to Transport Canada, obtained by CUPE through Access to Information Requests, provides no reasoning to reduce the number of flight attendants from a safety perspective.
"Flying with fewer flight attendants is a threat to passengers' safety, period. Don't take our word for it: just look at Transport Canada's very own assessments, presented to the House of Commons' Transport committee today" stated Troy Winters, CUPE's Senior Health and Safety Officer.
An uncensored Transport Canada decision regarding Flight Attendant Requirements, which proposed a 1:50 ratio, concluded that: "The arguments and issues raised by those who oppose this measure are persuasive that further reduction in the number of cabin crew can have a negative affect [sic] on safety and certainly will not enhance safety."
Additionally, Transport Canada Staff noted that previous requests for ratio exemptions were rejected on the grounds of aviation safety, pointing out that nothing had changed to show that safety was no longer affected.
In correspondence related to the issue, Transport Canada's Chief of Cabin Safety in 2001, Frances Wokes, remarked that "if the ratio was changed to the US rule, there are definite safety implications and it would be a lowering of safety standards and that change becomes more and more evident as the aircraft size increases." She added that she has been persuaded by the facts, the safety studies and the research: "We do have the higher safety standard (1:40) and we should stay there."
"Flight attendants perform several vital safety roles on board an aircraft, but arguably, one of the most important is to direct crowds of people trying to get off a plane when there is a serious incident. In an emergency, it is vital that an aircraft be evacuated in ninety seconds or less. Cabin crew are trained on this basis, and are a vital link in the process of making sure that the doors are safely opened,
Mr. Winters said. "Achieving this is hard, even under optimal conditions. Cutting the number of flight attendants to 1:50 made it almost impossible to achieve", he added.
The department's own decision into the matter stated that: "Transport Canada Civil Aviation and TCCA must base their decision on aviation safety." The decision concluded that lowering the flight attendant requirement would violate "one of our operating principles of promoting a shared commitment to enhancing aviation safety in Canada and internationally."
"When the available evidence, including Transport Canada's own assessments, shows that the 1:50 ratio lowers passenger safety, it is not in the public interest for the Government to maintain it, said Mark Brancelj, President of CUPE's Airline Division. If the Liberals are not willing to scrap the 1:50 ratio immediately, they should at least respect their election promise to hold "appropriate consultation with stakeholders and experts, all the while keeping the safety of all Canadians as a top priority," concluded Mr. Brancelj.