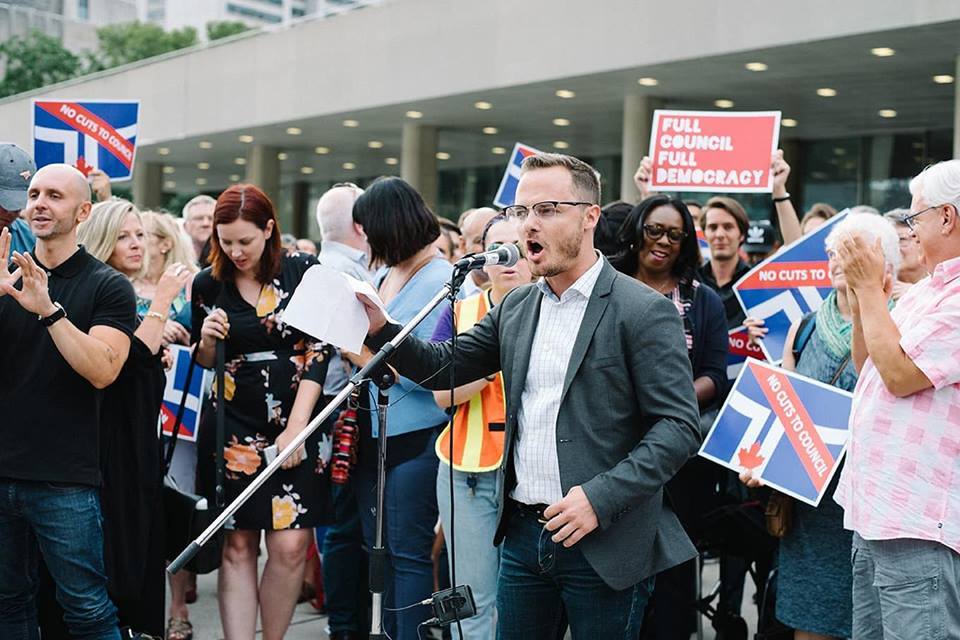 Following the Court's decision that lets Toronto's municipal election go ahead under legislation that cuts the number of councillors by close to half, pending a final decision on the appeal, CUPE Ontario's President Fred Hahn issued a call to action across Ontario to continue to stand up to the Doug Ford government.
"What we've all been through in the last few weeks is about so much more than Toronto and their municipal elections," said Hahn. "Premier Ford's government is interfering in the local elections in Niagara, Muskoka and Peel Region as well as Toronto with this legislation. We must call this for what it is – a fundamental attack on local democracy.  If we don't hold his government to account, we can be sure this will happen in many other communities."
"Though the Court's ruling is disappointing, it does not make Premier Ford's actions right. No Premier should be able to dictate how our communities can be represented," said Candace Rennick, Secretary-Treasurer of CUPE Ontario. "Over the past week, Premier Ford has made it clear that he will do whatever it takes to get his way, even if it requires invoking the Notwithstanding Clause. This should make us all very nervous."
Last Monday, Justice Belobaba ruled that Bill 5, the Bill that reduced the size of Toronto City Council as well as cancelled the elections of regional chairs in Niagara, Muskoka and Peel Region, violated the Constitution. Within hours, the Premier threatened to invoke the Notwithstanding Clause for the first time in Ontario's history. Today, the Court of Appeal suspended Belobaba's decision until after a full appeal is heard, allowing the election to go ahead under the rules set in place by Bill 5.
"It is incumbent on all of us as citizens to protect our local democracy and our rights under our constitution. After the Court's ruling, it is even more important that we contact our local MPP to let them know we do not support the government's interference in municipal elections," said Hahn. "And we must never forget that the Ford government was prepared to use the most extreme measures available to them to suspend our constitutionally protected rights. We must continue to mobilize and build resistance to push back on any attempt to use this dangerous and extreme measure in the future."
Hahn and Rennick urged Ontarians to fight Ford's agenda by electing progressive candidates in upcoming local elections across the province, pledging to do all they can to support their efforts. "We will be meeting with our community partners to figure out next steps. We can't afford to lose focus on Ford's agenda. We must stand up for our communities."
Ontario's municipal and school board elections will happen on October 22nd, 2018.
CUPE provided funding for the legal challenge brought by candidate Chris Moise and electors Ish Aderonmu and Prabha Khosla – one of a group of cases that challenged the constitutionality of Bill 5. The three represent a diversity of communities not currently reflected in the makeup of Toronto City Council and that will be further marginalized by today's decision.