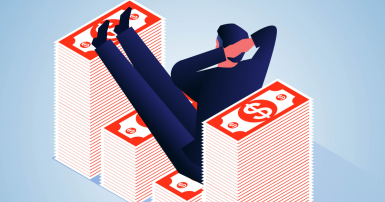 Finance Minister Chrystia Freeland will deliver Budget 2023 on Tuesday, March 28. CUPE is calling on Freeland to invest in the public services that working people depend on, and tackle corporate greed that is fuelling inflation and forcing more and more people into the red every month.
Corporate profiteering is one of the main drivers of the inflation crisis that is hitting low-income people in Canada the hardest. Budget 2023 should take a stand against corporate greed by taxing excess profits of corporate giants like Loblaws who posted $529,000,000 in profits in the 4th quarter of 2022, while 5.8 million Canadians - including 1.4 million children - were experiencing food insecurity.
Taxing excess corporate profits would curb corporate profiteering, saving working people money on the cost of housing and everyday goods, while also generating revenue that can be used to deliver services that make life more affordable for everyone.
Budget 2023 must address the severe lack of affordable housing across Canada and accelerate action to deliver more public, not-for-profit, and co-op housing options. The budget must also invest in the long-awaited and long-promised services like dental care and pharmacare to help low-income and middle-class families weather the cost-of-living crisis. CUPE is also calling on the federal government to implement a comprehensive workforce strategy and $25 minimum wage floor for federally funded child care.
You can read the CUPE's full Budget 2023 submission to the federal government below.