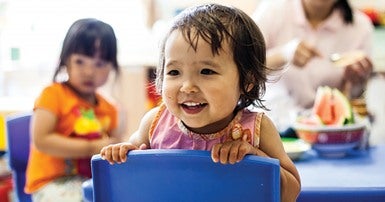 St. John's living wage pegged at $18.85
New research from the Canadian Centre for Policy Alternatives finds that a living wage in St. John's, Newfoundland and Labrador is $18.85. That's $7.45 higher than the current minimum wage of $11.40. A living wage is what a full-time worker must earn to pay for basic household needs like food, clothing, shelter, and transportation in a specific community. The study used the basic needs for a family of four in St. John's, with two adults working 35 hours per week, to calculate the wage. More than 70,000 workers in the province earn less than $15 an hour. Most of these workers are women. CUPE NL will use the information about the cost of living in St. John's to support our members in collective bargaining.
Child care has impact on BC living wage
In British Columbia, a similar CCPA study found that affordable child care made a big difference in what workers needed to earn to cover basic expenses. The living wage for workers declined across the province thanks to provincial government investments in child care. In Metro Vancouver, calculations of living wage went down by almost $3 an hour thanks to two provincial programs, the income-tested Affordable Child Care Benefit and the universal Child Care Fee Reduction Initiative. This research highlights the important role that government policy and universal public services play in affordability and a higher standard of living for workers.
Low-income debt linked to housing prices
New research from Statistics Canada examines household wealth and debt across communities and by income level, and how it has changed since the last recession. Researchers found that low-income households in Vancouver and Toronto owed more than $4 for every $1 they earned. That's significantly higher than the Canadian average of $1.75 for every $1. Researchers also found that while most Canadian households have increased their level of debt compared to their income, the value of their assets also increased. This can partly be explained by the increase in home prices, especially in Vancouver and Toronto. For low-income families struggling to just get by, the solution starts with more affordable housing in urban centres where housing prices have skyrocketed.