Highlighting recent economic studies and developments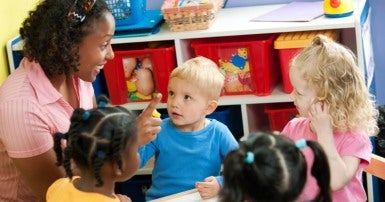 IMF says Canada should increase child care funding
The federal government could easily afford to increase child care funding tenfold to $8 billion annually, IMF researchers suggested in a recent report. This additional funding could reduce monthly child care fees by an average of 40 per cent. The revenue that comes from more women working would fully cover these increased costs for the federal government. Analysis of Quebec's affordable early learning and childcare program came to similar conclusions: affordable, quality, public and non-profit child care more than pays for itself in economic and fiscal terms.
More people identify as working class
The Trudeau Liberals focus their rhetoric on "growing the middle class''. But an Ekos study prepared for their government reports most Canadians feel the middle class is shrinking. A growing share of Canadians identifies as working class and a clear majority (54 per cent) of those under 35 describe themselves as poor or working class. Being middle class is associated with having a secure job, being able to retire with financial security, and being in good health. Canadians are increasingly rejecting free-market policies and want governments to play an active role in ensuring a better future for everyone whether middle class, working class or those struggling to get by.
Gender equality would boost economy
Employers and businesses should look at increased equality as a benefit, not a cost, according to blue-chip consulting firm McKinsey's recent report, The Power of Parity: Advancing Women's Equality in Canada. Our economy could expand by up to $420 billion (or 18 per cent of Gross Domestic Product) by 2026 if we closed the gender employment and gender pay gaps. About a third of that comes from increasing women's labour force participation, including in higher-paid sectors, while about two-thirds comes from closing the gender pay gap. One of five priority areas the report highlights for action is reducing gender inequality in child care and unpaid care work.