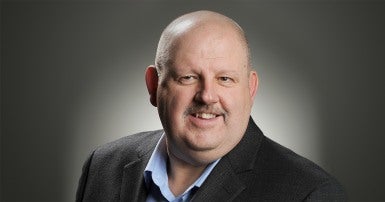 David Graham was elected to CUPE's National Executive Board in November 2015 as Alberta Regional Vice-President. He was elected as a General Vice President of CUPE Alberta in 2014, representing the North.
David has been a member of CUPE Local 941 and a municipal worker in the City of St. Albert for nearly 35 years. He works as a team lead in the city's signs and signals department. He has served as his local's president for 14 years and has been an executive member for more than 15 years.
A dedicated health and safety activist, he has served on the CUPE 941 Joint Health and Safety Committee for more than two decades.