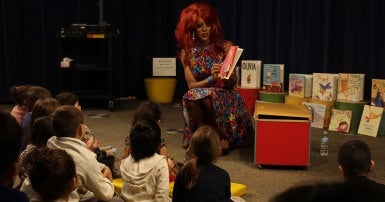 Public library workers and the organizers of Drag Story Time events are being harassed and threatened by right-wing extremists. And to make matters worse, this surge of hate is taking place during annual Pride Celebrations. Drag Story Time events are hosted by performers in drag who read books on acceptance, inclusion, and diversity to groups of children in public libraries across the country.
A wave of homophobic and transphobic comments has been directed at library workers and event organizers in Saint John, Dorval, Pembroke, Pickering, Orillia, and Calgary. Hateful comments have been posted online and through telephone calls, including threats of violence. A handful of events have been cancelled due to safety considerations, but many more are going ahead. Police are investigating some incidents.
CUPE condemns these hateful attacks on public library workers and members of the 2SLGBTQ+ community. Pride is a time to come together to demand an end to homophobia and transphobia, and to prioritize the safety of people who identify as Two-Spirit, queer, and trans. CUPE represents thousands of library workers in public libraries across Canada.