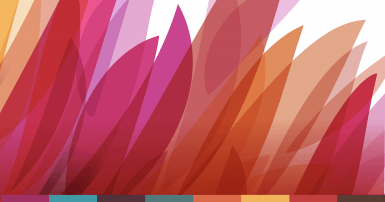 In honour of the new National Day for Truth and Reconciliation, CUPE National hosted two virtual discussions on reconciliation, one in English and one in French. The panelists provided a powerful conversation touching on their own personal experiences, the new National Day for Truth and Reconciliation, and the legacy of residential schools.
CUPE's National President Mark Hancock and National Secretary Treasurer Charles Fleury participated in both events and introduced Elder Thomas Louttit, who opened and closed the English event. Louttit is a survivor of residential schools, and his words were truly inspiring.
The speakers at the English event included John Brady McDonald, Senator for CUPE Saskatchewan's Indigenous Council Committee; Debra Merrier, Diversity Vice-President Indigenous Workers from CUPE's National Executive Board; and Dr. Niigaanwewidam Sinclair, Assistant Professor at the University of Manitoba.
All of the panellists at the English event agreed it was critical for CUPE members to recognize that the issue of residential schools is not in the distant past, but that many Indigenous workers are still carrying the weight of either surviving themselves, or being an intergenerational survivor of the system.
Merrier emphasized the importance of understanding the truth aspect of residential schools. She shared her journey as an Orange Shirt Day activist within the union and emphasized the vital role that education plays in reconciliation.
When asked what CUPE members could do to contribute to reconciliation, McDonald, who is a poet, suggested that listening was one of the most important actions, with Sinclair adding that reading Indigenous writers was also critical.
Sinclair shared with CUPE members that "The word 'miigwech' doesn't mean thank you, it means 'I will hand or I will give forward…the gift that you have given to me, I will give on'." The hope is that CUPE members will share what they have learned and continue to take action to fight for justice for Indigenous people.
This webinars are part of CUPE's commitment to providing members resources on the topic of reconciliation. CUPE members heeded the call and over 250 registered for the English event.
The speakers at the French event were Nathalie Claveau of the Conseil québécois des autochtones du SCFP-Québec (Indigenous Council of CUPE Quebec); Romeo Saganash, lawyer, negotiator, politician and member of the Cree Nation; and Armand MacKenzie, lawyer, businessperson, public affairs officer for the Regroupement des Centres d'Amitié Autochtones du Québec (provincial association of Native Friendship Centres) and member of the Innu Nation.
Watch the event:
Resources:
CUPE publications: