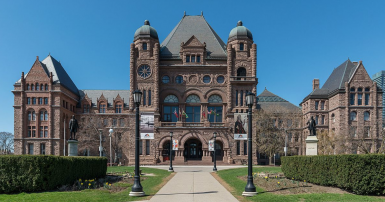 Ontario's Ministry of Labour is leaving front-line workers out of the new Workforce Recovery Advisory Committee and it must immediately stop its work until it's fully inclusive, says CUPE Ontario in a written letter to Minister Monte McNaughton.
"The committee is comprised solely of business owners, managers and management lawyers, with no representatives from trade unions, worker advocacy groups, or labour-side law firms," wrote Fred Hahn, President of CUPE Ontario, in the letter to McNaughton. "If you intend to allow meaningful consultation and have an open mind about how to reform employment and labour law, then we urge you to immediately pause the Committee's work, restructure its membership to include worker representation, and reform its timeline."
The committee is tasked with recommending changes to employment and labour law.

But, unlike the years-long consultation process regarding changes to the Employment Standards Act and the Ontario Labour Relations Act, this committee is not the result of real and sustained consultation with all parties concerned, including workers and their unions, says CUPE Ontario.
"And it is set to release its recommendations in less than one month, [which] raises questions about whether these conditions were set up deliberately to assure a preordained outcome, and one that the government already assumes will anger workers and their unions," wrote Hahn