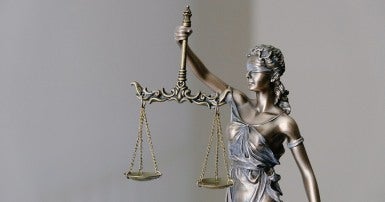 The Human Rights Tribunal of Ontario (HRTO) needs to maintain the right of unionized employees to access the tribunal, says CUPE Ontario.
"Workers whose lives are impacted by systemic racism, ableism, homophobia, and all forms of oppression have always had the option of either filing a grievance with their employer or accessing the tribunal," said Yolanda McClean, Secretary-Treasurer of CUPE Ontario and President of the Coalition of Black Trade Unionists (CBTU) Canada. "In the face of systemic barriers, with very few grievances even reaching arbitration let alone any kind of recourse and justice, the tribunal, with its specialized expertise developed over the years, has long been a critical option that can't be closed."
Following a Supreme Court of Canada decision which determined that issues concerning unionized employees could be solely addressed through the grievance procedure, the HRTO is now considering whether it should continue to take applications by unionized workers. This would upend a two-decade tradition of unionized workers benefitting from "concurrent jurisdiction": the ability to either file a grievance in accordance with their workplace's collective agreement or access the tribunal.
CUPE Ontario is raising concerns that the HRTO did not adequately inform unions and gave them only a few days to make submissions as intervenors.
"This is also happening in the context of cuts and attempts to gut the tribunal by the Ford Conservatives," said Fred Hahn, President of CUPE Ontario. "Now we're talking about the threat of over a quarter of the province's workforce losing access to this important platform. It is unimaginable that in the context of dealing with systemic barriers, we might see this massive barrier to a critical avenue to justice being put in place."
"This is happening quickly and quietly – and now it's time to raise our voices on behalf of all equity-seeking unionized workers," said McClean. "We're urging the tribunal to protect and maintain the right for workers across the province to access as many options to justice and reparations as possible."