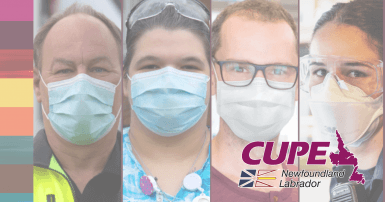 CUPE Newfoundland and Labrador is calling on regional health authorities to cancel their deal with an American corporation they hired to cut approximately $70 million from the province's public health care system. In return, Change Healthcare is guaranteed to receive 50% of that amount as payment for their services.
The contract with Change Healthcare commits the Province to a five-year term in which the company's proprietary software will be used to collect data and make changes to staffing levels and bed occupancy, among other metrics.
When Change Healthcare executives presented their plans to NL health system stakeholders in October – four months after the contract was signed. Winnipeg Health Sciences Centre Chief Operating Officer Ronan Seagrave was on hand to sing the company's praises, having used their services to reduce overtime costs in Manitoba.
Back in 2017, Seagrave was a KPMG consultant working on a report on the Manitoba health care system that resulted in hundreds of CUPE health care workers in Winnipeg being thrown into poverty. His health system transformation team made "title changes" to hundreds of full-time jobs, converting the hours of work to part-time. At least 500 nurses received "job deletion notices" that fall, along with more than 700 hospital support staff.     
"After Manitoba 'deleted' hundreds of jobs, overtime went through the roof, which is the problem they were trying to solve in the first place. Seagrave brought in Change Healthcare's workforce management system to solve a problem that he had created by cutting health care staffing too close to the bone," says Sherry Hillier, CUPE NL president.
"This deal is going to have massive consequences for all Newfoundlanders and Labradorians. Services have already been reduced, making life difficult for many people in our province. We hear stories every week about people travelling across the province for health care, or long wait times," says Hillier.
"If the Province really wants to save money, they should be hiring more staff to reduce overtime and sick pay costs, not looking for ways to cut good jobs and public services."