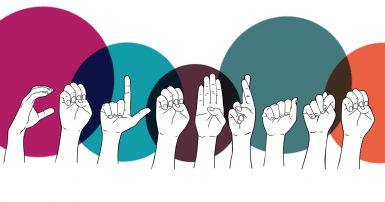 On June 21, 2019, the Accessible Canada Act (Bill C-81) became law. This comes after years of activism by disability justice advocates, who pushed hard for meaningful federal laws to make sure persons with disabilities can exercise their full human rights. 
CUPE and disability rights groups across the country are celebrating the Act's goal to reach a barrier-free Canada by 2040. The Act is not perfect, but it is a key step to realizing the rights protected under the United Nations Convention on the Rights of Persons with Disabilities, which Canada ratified in 2010.
In addition to the 2040 deadline, the Act requires barriers to be removed for people whose languages include American Sign Language, Quebec Sign Language and Indigenous sign languages. It also sets up a new Canadian Accessibility Standards Development Organization, a Chief Accessibility Officer, and a new Accessibility Commissioner as part of the Canadian Human Rights Commission. 
Since Bill C-81 was introduced in last June, CUPE has taken part in government consultations on the legislation and worked together with disability rights groups on key demands. Over 23,000 of our members work in federally regulated industries which fall under the Act, including airlines, communications, ground transportation and ports.
Our work now is to hold the government accountable under the law. The Act's rules and standards need to remove the barriers and discrimination that stand in the way of full accessibility and the realization of human rights.
We are committed!
Contact humanrights@cupe.ca for a copy of CUPE's submissions to the federal government on Bill C-81, the Accessible Canada Act.