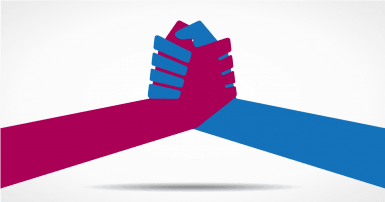 On Wednesday, December 4, Ontario Secondary School Teachers' Federation (OSSTF) members across the province will conduct a one-day withdrawal of services if there isn't an agreement by then. In response, the Ontario School Board Council of Unions (OSBCU), representing 55,000 CUPE education workers, and all CUPE Ontario's 280,000 members, have announced their support.
"We've heard OSSTF speak about class sizes, staffing, mandatory e-learning, and other issues that they believe are critical to protect our schools and we – CUPE education workers, parents, and communities - share their concerns," says Laura Walton, President of OSBCU.
The focus of the Ford Conservatives and the Council of Trustees' Association (CTA) should be on negotiating an agreement, says Walton. "There's ample time to do that before Wednesday, but instead the Government seems intent on spreading misinformation, and the CTA is threatening legal action against allies of the OSSTF. This is a distraction from what matters: an agreement that ensures a strong public education system."
The Government and the CTA refusing to negotiate a fair collective agreement initially lead the OSSTF – as well as the Elementary Teachers' Federation of Ontario (ETFO) - to initiate a limited withdrawal of administrative services that began November 26.
"CUPE education workers' recent agreement that averted a strike and forced the Conservatives to back down on concessions, restored services, and put money back into services was won in no small part because of the support of allies," says Fred Hahn, CUPE Ontario President. "But now the Minister of Education is using that agreement as a wedge against allies who stood with us. We stand with them in their efforts to defend public education." 
The leadership of the union therefore recommends to locals that they exercise their democratic right to engage in political protest and support their allies who will participate in province-wide picket lines. 
"We always say that we're a team in our schools and a team in the streets and we're proving it by recommending that we refuse to cross picket lines," says Walton. "Whether it's elementary teachers, Catholic school teachers, secondary teachers, support staff, or parents, we all share their desire for a strong, publicly-funded and publicly-delivered education system and we will support them until we win it together."