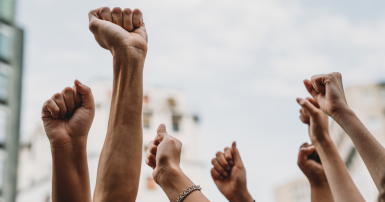 Frontline education workers, members of CUPE 4400, will attend a special meeting of the Toronto District School Board (TDSB) on Thursday afternoon to urge trustees not to cut already low, unsafe staffing levels.
The committee is expected to discuss planned cuts to:
special education supports for students;
swimming pools instructors; and
food services for kids.
These would be on top of approximately 500 education worker cuts already announced earlier this month, including caretakers, special education staff, designated early childhood educators, elementary secretaries, lunchroom supervisors, and more.
"We agree the Ontario government should reimburse $70 million to the TDSB that the Ministry of Education urged our board to spend from its own reserves earlier in the pandemic," said John Weatherup, President of Toronto Education Workers/CUPE 4400.
"We're also saying 'enough is enough,'" added Weatherup. "It's time for TDSB trustees to stand up with us and with parents to demand better funding from the Ford government, and to pass a no-cuts budget."
Toronto Education Workers/CUPE 4400 is a union of 17,000 education workers at the Toronto District School Board, childcare workers at childcare centres throughout the Toronto, and caretakers at Viamonde French school board. CUPE 4400 members proudly serve their communities in over 400 job classifications at more than 1,000 worksites.