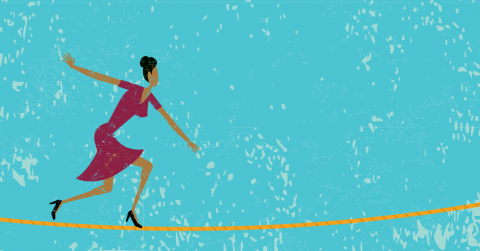 Irene Jansen | CUPE Equality
At the 2007 CUPE National Convention, delegates set a $15 per hour minimum wage target for all CUPE members. That target was raised to $18 per hour at the 2013 national convention, reflecting the bar set by many living wage campaigns.
To help locals reach this goal, CUPE developed a snapshot of our members earning $18 per hour or less, describing their gender, Aboriginal identity, racial identity, and employment status (part-time and casual).
Using Statistics Canada's labour force survey and the census as proxy data, the profiles show women, Aboriginal and racialized workers concentrated in certain low-paid sectors and occupations. The profiles also show demographic and precarity patterns of occupations within sectors. Our full report contains 37 charts, and is available upon request.
The data available does not identify sexual orientation, gender beyond male and female, or persons with disabilities. However, we know from other research that workers marginalized by homophobia, transphobia and ableism also face wage discrimination.
Our snapshot shows that women make up the large majority of low-paid members in child care, social services, health care, school boards and libraries. Aboriginal members are particularly concentrated in low-paid jobs in social services and childcare. Racialized members are more likely to be in low-paid jobs in post-secondary education, long-term care and child care.
A number of these lower-paid sectors also have high rates of part-time and temporary work. Of the sectors with high part-time rates, public libraries stand out; 44 per cent of CUPE members in low-paid jobs in libraries worked part-time (less than 30 hours per week). Long-term care, social services and child care also showed high part-time rates. In terms of temporary jobs, the post-secondary sector stands out; one-third of low-paid jobs in post-secondary education are temporary. Health care seems to have fared better than other sectors in terms of slowing the erosion of permanent jobs.
Our research confirms the need for employment equity in CUPE workplaces, most urgently in certain sectors. Our analysis shows that Aboriginal workers are poorly represented in all but the social services sector, with the lowest levels in libraries, post-secondary institutions and hospitals. Racialized workers have low levels across the board and particularly low employment in school boards and municipalities. Aboriginal and racialized workers are almost certainly not adequately represented in higher-paid jobs either, given research on discrimination in employment and pay rates.
We need to know where our low-paid and precarious members work and their demographic makeup in order to mobilize for better wages and working conditions.
In a related project, CUPE Equality is also studying the patterns and effects of precarity on women in the public sector, with a focus on women further marginalized by racism, ableism, homophobia and transphobia. The project is a joint effort with the Canadian Labour Congress, the Canadian Union for Postal Workers and the Canadian Research Institute for the Advancement of Women.
For more information contact Irene Jansen:  ijansen@cupe.ca