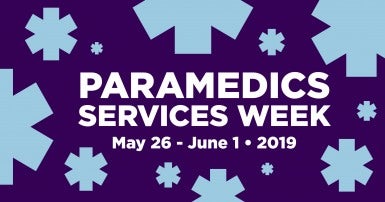 Paramedic Services Week, May 26 – June 1, 2019 is an opportunity to recognize the incredible work that paramedics do for our communities 24 hours a day, 7 days a week.
And while there's a lot to say about what these health care professionals are facing across the country in terms of workplace issues and lack of supports, this year's theme is about celebrating successes.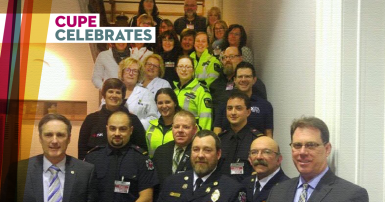 CUPE celebrates the five-year campaign of PEI paramedics to bring workplace stressors and post-traumatic stress disorder (PTSD) under the province's Workers Compensation Act. Their success means that all PEI workers can file claims under workers compensation for workplace stressors and PTSD.
CUPE also welcomed Oneida Nation of the Thames paramedics into the union this year, which strengthens our numbers and broadens the ways in which members can turn to each other for support in resolving workplace issues. And with over 5,500 paramedics represented by CUPE in Ontario, and nearly 10,000 paramedics in the CUPE family across the country, our newest paramedic members have a lot of experience to draw on.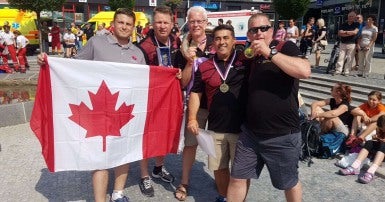 We are also happy to celebrate CUPE 873's gold medal win at the Rallye Rejviz International Paramedic Competition in May 2018, where paramedics representing Team Canada BC were able to place first in 11 challenging tests.
Do you have a success story to share? Celebrate on social media using the hashtags #psweek2019 and #CelebrateSuccesses.