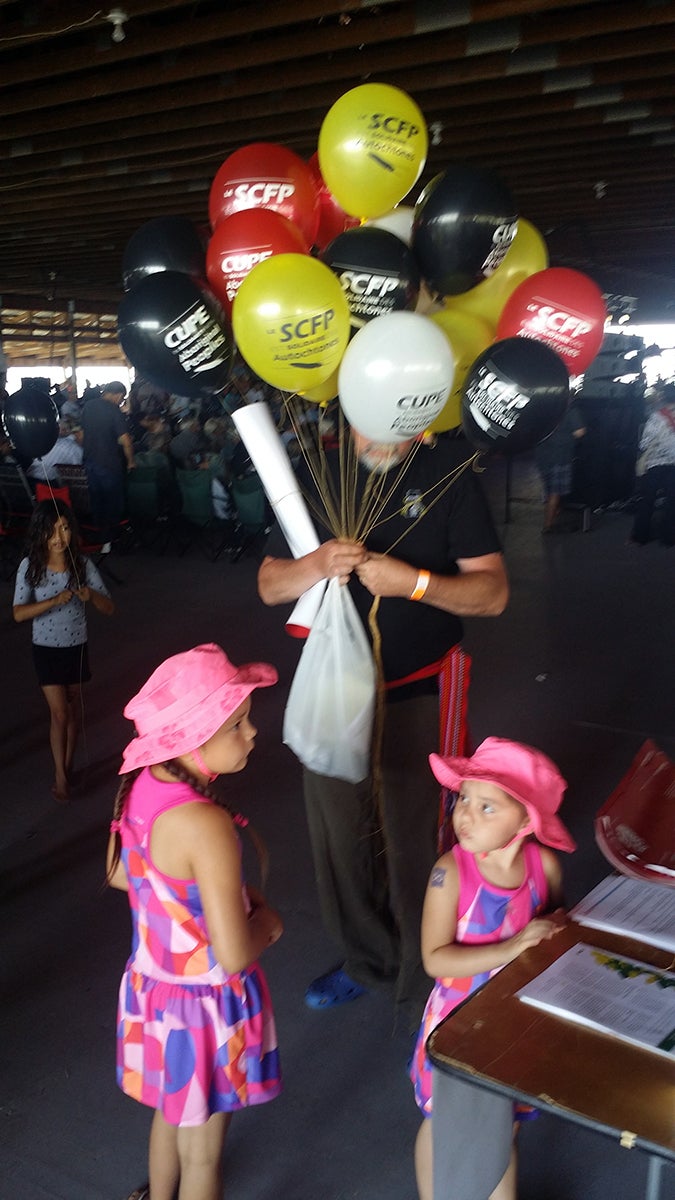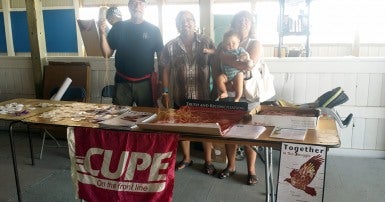 The Back to Batoche Days festival ran from July 14th - 17th, 2016 at the Batoche Metis Cultural Grounds, near the must-see Parks Canada-Batoche National Historic Site in Saskatchewan. Back to Batoche Days is the Métis Nation's commemoration of their culture, traditions and heritage and where the Métis memorialize and pay homage to national heroes such as Louis Riel, Gabriel Dumont and many others. It's a time to celebrate who the Métis are as a Nation today and for future generations.
Following the release of The Truth and Reconciliation Commission of Canada's final report in December 2015, CUPE immediately applauded the report and guaranteed their utmost support in partnering with Indigenous allies in ensuring that the Government of Canada fulfills its promise to fully implement the calls to action, along with the further direct commitment to applying the calls to the work the union does every day as a trade union.
Another TRC awareness activity CUPE Saskatchewan involves itself in is their historic canoe trip through the South Saskatchewan River in honour of Batoche Days.  The Canadian Union of Public Employees - Saskatchewan Aboriginal Council has launched canoes to coincide with Batoche Days for the past few years. Again this year, the union that stands for Aboriginal Peoples sponsored a journey which took paddlers 75 kilometres up the river to Batoche over a three-day journey.  The trip is held each year in conjunction with the Métis Nation Back to Batoche celebrations.
As part of the commitment CUPE sent a delegation and financed a table at the festival to raise awareness of the work of the union including handouts of the Truth and Reconciliation poster for educational institutes.