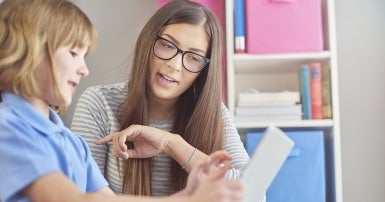 Last week, CUPE members in the Quebec education sector submitted proposals as bargaining began for a new collective agreement. Their demands focus on labour shortages, which result in a lack of services to pupils and students in the school boards and in CEGEPs.
"Every day, support employees in the education system are confronted by a lack of staff and labour shortages. They must constantly do more, always with less. Burnout is an unfortunate but ever-present reality in the education system. All of this jeopardizes our mission, which is to provide stimulating and safe living environments for pupils and students," explained Michel Blanchette, the president of the Conseil provincial du soutien scolaire, and Éric Gascon, president of the Conseil provincial des collèges du SCFP.
For education professionals, one crucial item in negotiations is access to specialized public resources, which often makes a difference in academic success.
"We are now defining education plans that are much more accurate in terms of meeting the students' needs. Unfortunately, it is all too often impossible to implement the required measures due to staff shortages and the alarming number of students with special needs. The professionals are exhausted, and due to a lack of public sector resources, many parents are turning to the private sector, a costly solution that is beyond the reach of many," said Guillaume Bégin, president of the Syndicat des professionnelles et professionnels Laval‒Rive-Nord (SPPLRN-SCFP 5222).
For example, a private speech therapy or psychology evaluation costs more than $1,000, which doesn't include the additional costs that parents must bear for follow-up.
Last October 21, the FTQ submitted to the Conseil du trésor the demands of CUPE members in the education sector at the main bargaining table.