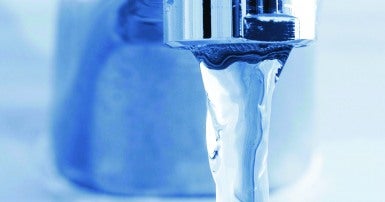 ​
CUPE and the Blue Planet Project (BPP) are standing in solidarity with Nagpur municipal workers and residents, and calling for water services to be returned to public hands.
The call comes amid mounting evidence of the failure of Nagpur's privatized water system. The Blue Planet Project is a global advocate for the human right to water and sanitation. Nagpur's municipal workers are members of the Nagpur Municipal Corporation Employees Union.
CUPE and BPP are alarmed to hear reports of steep rate hikes and shoddy services, despite the rosy picture being painted by Veolia. Veolia is the corporation leading the private consortium operating water and sanitation services in Nagpur. The experience in Nagpur shows that the profit-driven, private model is inherently unjust and unsustainable. The people of Nagpur deserve a democratically-controlled public utility that puts the needs of people first.
CUPE and the BPP join water movement allies Public Services International and Corporate Accountability International in demanding that the World Bank stop promoting privatization through its funding mechanisms and stop holding the city of Nagpur up as a model for others to follow.