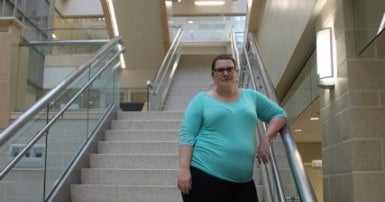 CUPE 1975 is concerned that the University of Saskatchewan's interest in negotiating an incentivized exit with union employees may lead to contracting out of key university services.
"Under the current collective agreement, the employer is prohibited from contracting out our work as a result of layoffs," said Craig Hannah, president of CUPE Local 1975. "We believe that incentivized exits should provide the same assurance, but the university has yet to provide us with that assurance."
Privatization may seem like a quick way to save money, but other jurisdictions and institutions are steadily contracting services back in house to save money and improve quality, including the University of Toronto, which just took over responsibility for food services at its downtown campus.
"We are very open to more conversations on this topic, but we need assurance from the university that the services we provide are going to be protected," added Hannah.
In the recent budget, the Sask Party government announced a 5.6 per cent reduction in funding for the University of Saskatchewan. The government is also requiring the University of Saskatchewan to provide $20 million from its base budget to support the College of Medicine.
"We understand the university is in a tough financial spot, but it is important to remember that this is a direct result of the provincial government's austerity budget," said Hannah. "The government reversed its funding cuts to libraries, and I hope it will come to its senses and restore funding to our province's world recognized post-secondary institutions."
CUPE Local 1975 represents 2,000 workers at the University of Saskatchewan who work in food services, technician services, trades, security, clerical support, the library, grounds keeping and landscaping, caretaking, and many other areas.