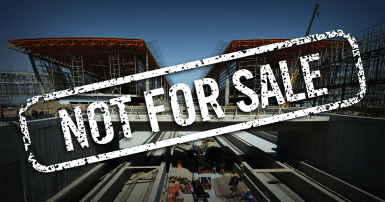 A new report written by CUPE economist Toby Sanger warns that private financing of the proposed Canada Infrastructure Bank could double the cost of infrastructure projects, and shows how the bank can instead provide low-cost, public financing for much-needed projects.
The study was published by the Canadian Centre for Policy Alternatives in advance of the federal budget, where more details of the proposed bank are expected to be unveiled.
Sanger outlines the dramatic shift from Liberal election promises of a bank with low-cost financing to the current plan, which focuses on higher-priced private borrowing. The shift will increase pressure to privatize key infrastructure, and will mean less public funding is available to deliver public services and infrastructure.
"No homeowner in their right mind would commit to a loan or mortgage at a rate of 7 per cent or more when they can borrow at 2.5 per cent — especially when it involves locking in over 10, 20 or 30 years, and paying close to twice as much in total costs over the life of the project," writes Sanger. "So why would the federal government make the Canada Infrastructure Bank rely on higher-cost private finance?"
The study outlines how the federal government could establish a Canadian infrastructure bank that works in the public interest by providing low-cost financing for public infrastructure.
Read the full report here.