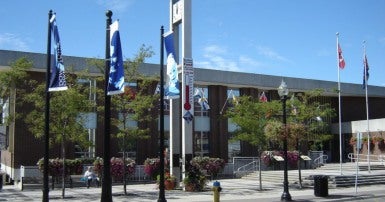 The members of CUPE 1189 representing administrative employees and by-law enforcement for the City of Owen Sound are holding a strike vote in response to this city's attempt to impose severe cuts to their collective agreement and reduce the number of members in the union.
"This is a defensive measure," said Mike Walters, representative from CUPE, "we are hoping to avoid strike action, but the members are prepared to defend their collective agreement from the attacks we are facing."
The two sides met last week with the city pushing for large concessions from the current collective agreement. "We are extremely disappointed with what's been presented so far," said Walters, "I've negotiated contracts for over 30 years and the attacks we are facing are some of the worst I've seen. This is why we are taking defensive measures. What the City of Owen Sound is proposing shows a profound level of disrespect to these hard-working civil servants."
In addition to the strike vote, the union has requested that the two parties meet with a provincially-appointed conciliator in future negotiations.