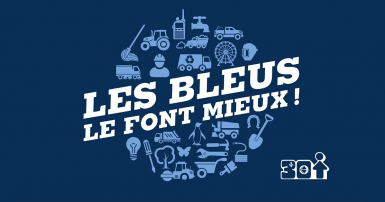 The union representing Montreal's outside workers (CUPE 301) regrets to announce that labour relations with the City have deteriorated over the issue of work-life balance. In recent years, and in spite of the pandemic-related states of emergency that have been called, the City has shown a certain measure of flexibility relating to the schedules of employees in the environmental services division in the property planning and management department. Examples include starting a shift 15 minutes earlier and quitting 15 minutes earlier.
It is worth noting that this flexibility policy was in line with a recommendation that external investigator, Bernard Dufour, issued in January 2020, when he made reference to a "difficult" working environment within the division.
In recent months, the union and the employer have had numerous discussions to make this practice official. However, in the fall of 2021, the employer backed away from this process. This week, the union learned that the City's consideration to privatize the maintenance of four buildings was a stumbling block. Any letter of agreement that would set out the scheduling flexibility in detail would make explicit reference to some positions, this could prevent any attempt to privatize environmental services work.
"In this case, the City has shown disrespect on two fronts to its personnel who look after environmental services in its buildings. First, it is denying them minimum flexibility that would make it easier to achieve work-life balance when, in fact, this practice has been demonstrate to work effectively. Secondly, its willingness to take work away from the outside workers and give it to the private sector is the reason for its refusal," explained Martin Forest, vice-president of labour relations with CUPE 301.
"This entire matter is most unfortunate, because Mayor Plante and her administration have been hammering home for years in every forum just how important better work-life balance is to them. Even an outside investigator reiterated its importance. But it's never too late to do the right thing, and we invite our counterparts to join us and go back to the drawing board. The City has a duty to provide quality jobs to its outside workers, who, in turn, are proud to give Montreal services of the highest quality at a reasonable cost," added Martin Forest.