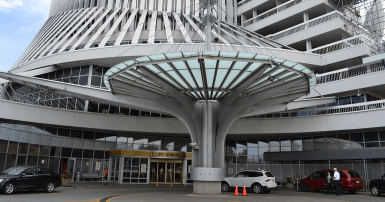 The Syndicat des croupiers et croupières du Casino de Montréal and the management of the Casino de Montréal reached an agreement whereby all croupiers will be returning to work starting on March 28, 2022.
"In actual fact, this means that all croupiers who had been laid off will be called back to work on March 28, They will be placed on a transitional schedule until the gaming tables brought back into operation. The fit-ups should be completed in early June. We will then be going back to more stable schedules," explained CUPE union representative Jean-Pierre Proulx.
Casinos were hammered by the health crisis, as were the tourism and restaurant sectors. The last two years saw several openings, closings and reorganizations of all kinds.
"We're thrilled to be returning to this internationally renowned institution, and we hope that this Crown Corporation will experience a prosperous recovery," said Proulx.