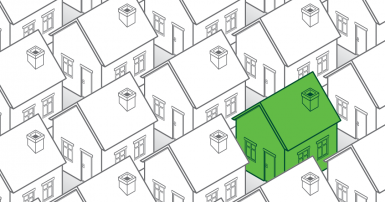 The Canadian Mortgage and Housing Corporation (CMHC) puts out a regular report on rental housing costs and affordability across Canada.
CMHC uses the price of all currently rented apartments to assess affordability. This means that it does not include prices listed for vacant apartments, which are usually higher.
A rental is considered affordable if the rent costs less than 30% of your household's monthly income before taxes.
This chart shows how many hours at the average wage in each city a person would have to work per month to afford a 2-bedroom rental apartment.
The data shows that in most cities the average 2-bedroom apartment became less affordable during the pandemic. This trend has only accelerated in 2022. More recent data from Rentals.ca shows that the average rent for all properties increased by 9% between April 2021 and April 2022.
Canada has a shortage of purpose-built rentals that are affordable for working people. Housing is increasingly out of reach for minimum-wage workers and people who rely on social assistance.
Inflation and higher interest rates will only make things worse. The higher cost of borrowing will mean higher mortgage costs for landlords and higher costs for new buildings. All of this will get passed on to the renter.
Households that lack access to affordable housing are disproportionately led by women, and feature an over-representation of Indigenous people, people with disabilities, immigrants and refugees, youth and older adults, and members of racialized communities. While the federal government has taken some steps to increase the supply of affordable housing, they are nowhere near the scale needed to address the problem. We need a massive and immediate investment in public and non-market housing from all levels of government to address the rental housing affordability crisis.