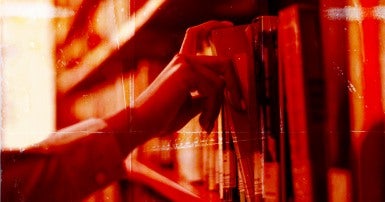 Joseph Leonard-Boland | Research
We think of libraries as safe, public spaces, and that's true most of the time. But research conducted by CUPE, along with recent media reports, have revealed health and safety hazards in libraries for workers and patrons alike.
A CUPE study of library workers in BC found that workers have experienced and/or witnessed verbal and physical threats, unwanted physical contact, sexual assault, indecent exposure, explicit online materials, drug use, drug trafficking, and theft. CUPE library workers deal with situations involving intoxicated patrons and, at times, are required to ban people from the library. And occasionally, library workers must call first responders when things go terribly wrong; for example, when a patron overdoses on opioids.
In short, violence is a workplace hazard in the library sector, and govern­ment austerity policies have made things worse. Funding cuts to social services have resulted in increased numbers of Canadians turning to their local libraries for help in finding social supports.
As a result, library workers report increased interactions with vulnerable, high needs, and marginalized popula­tions such as the homeless, people struggling with mental health issues, and people struggling with addiction. Workers are sometimes required to perform duties more commonly associated with social work without necessarily having the training, resources, and time to do so. Sometimes situations escalate, and workers are subjected to physical or verbal violence and harassment.
Local unions can also work to increase members' awareness of the health and safety committee, and edu­cate and empower workers to refuse unsafe work.
Consult CUPE's Workplace Violence and Harassment Prevention Kit and visit cupe.ca for more information.
Dealing with workplace violence is complex and requires a range of responses, including education and training. Better collective agreement language can also help. Bargain language that:
Defines and prohibits all forms of discrimination, harassment, and violence.
Requires the employer to provide training on workplace violence to all workers.
Strengthens benefit packages and employee assistance programs, including support for victims of domestic violence.
Increases staffing, lobbies for increased funding and promotes the safer design of library spaces.