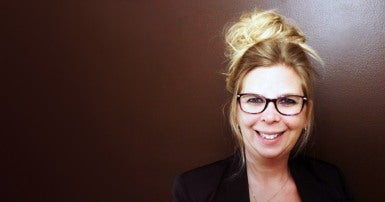 Amanda Farrow-Giroux was elected to CUPE's National Executive Board in October 2017 as Regional Vice-President for Northern Ontario.
As a Registered Practical Nurse, Farrow-Giroux has worked in long-term care for the past 17 years. She serves as president of CUPE 1339, representing workers at Eastholme Municipal Home for the Aged, and is the recording secretary for the North Bay & District Labour Council and CUPE Council.
Farrow-Giroux's commitment to social justice extends beyond her extensive union activism. She is actively involved with the Federal and Ontario provincial NDP, having served as a campaign manager and chief financial officer in Nipissing, and is involved as a member with grassroots organizations organizing against poverty, and to support community services and human rights.
Farrow-Giroux happily resides in Powassan, Ontario with her partner Henri. They have 8 children, 12 grandchildren, and counting.