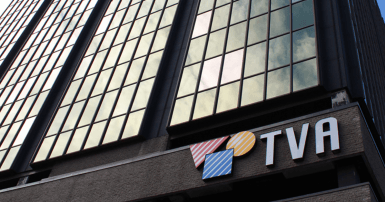 In a letter addressed to its employees, the management of TVA announced today that it was about to proceed with major budget reductions resulting in the loss of 68 jobs, five of which are occupied by members of CUPE.
The Syndicat des employé(e)s de TVA à Montréal (CUPE 687) expressed worry and chagrin upon hearing the announcement.
"We know that all employees, both unionized and non-unionized, give their best each day to contribute to the success of the company. Our thoughts are with everyone who received this bad news," said Marc-André Hamelin, the Montreal vice-president of the union.
However, he could not gloss over the fact that 4 of the 5 employees concerned are working at TVA Interactif, an entity within Groupe TVA, where the employees are unionized, most of whom occupy permanent positions.
For the past several years, the union has seen the numbers of these digital enthusiasts vanish into thin air. The vast majority of their duties have been transferred en masse to NumériQ (Québecor), whose employees are not unionized, and to Appwapp, an external subcontractor.
"In 2013, TVA Interactif had 39 employees. This number dwindled to 14 in 2017, 10 in 2018 and now to six," added Hamelin.
The union is planning to pull out all stops in challenging this approach since it contravenes the job protection clauses in the collective agreement.
"It's at times like these that the major difference between unionized and non-unionized employees hits home. Job protection clauses, reclassification options in the company and seniority play a crucial role when painful situations such as these arise in a company," said Hamelin.
Photo credit: Martin Dubé This work is licensed under a Creative Commons Attribution 2.0 Generic License.