On June 23, World Public Services Day, CUPE is highlighting a new report on the value of bringing contracted-out municipal work back in house.
The Columbia Institute report Back In House: Why Local Governments Are Bringing Services Home, documents the growing trend of remunicipalization. Around the world, and right here in Canada, municipalities are returning privatized services to public control.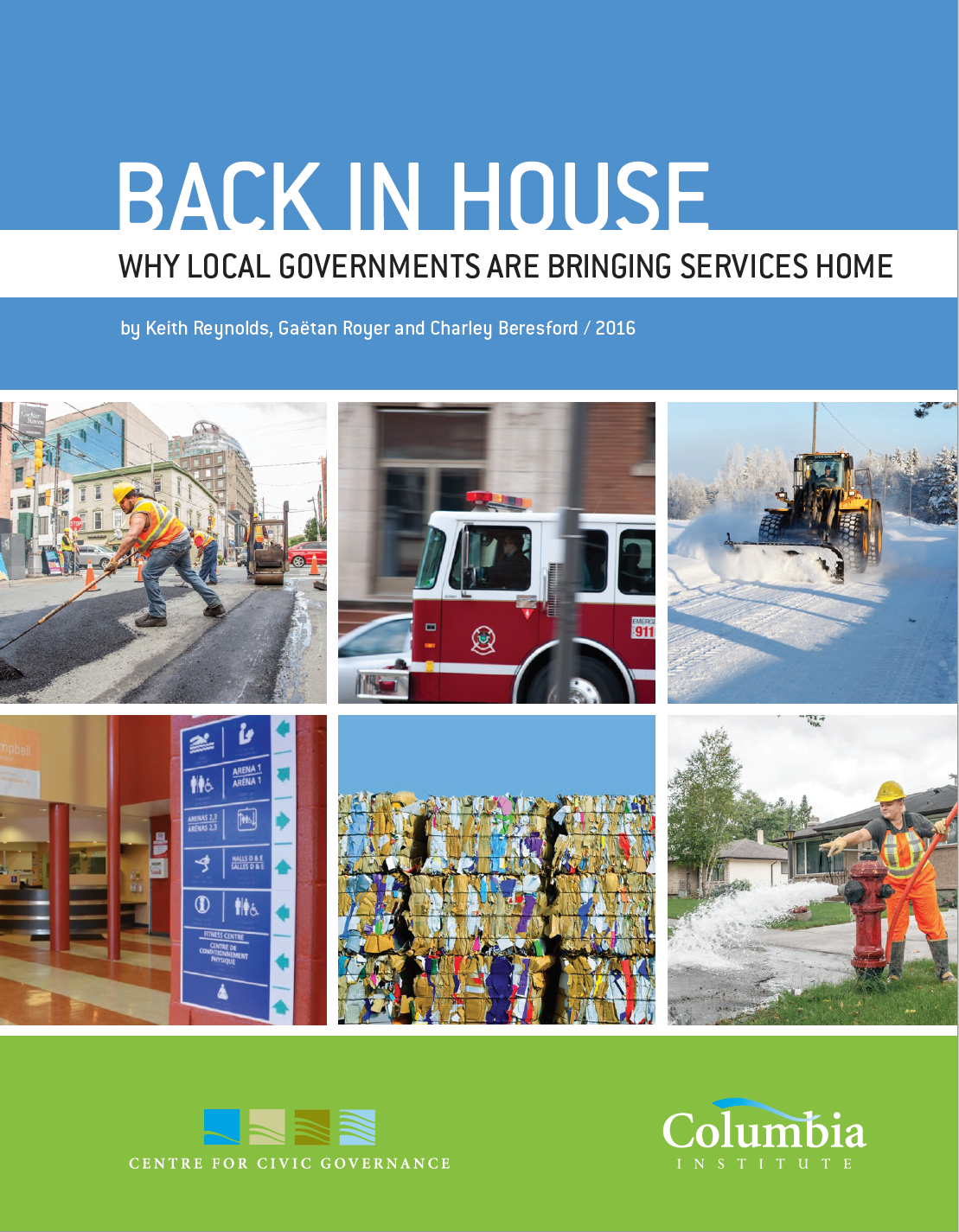 Most often, services are coming home because in-house delivery costs less. Other reasons for bringing work back in house include better quality control, flexibility, efficiency in operations, problems with contractors, increased staff capacity, better staff morale, and better support for vulnerable citizens.
Back in House tells the stories of 15 Canadian communities that have contracted in vital services, many now directly delivered by CUPE members.
The report includes practical tips and guidelines for municipal leaders wanting to reverse privatization in their community. The benefits of delivering municipal services in house were the focus of a CUPE-sponsored workshop for municipal officials at the annual conference of the Federation of Canadian Municipalities.
As part of our ongoing work to promote the value of publicly-delivered services, CUPE helped fund the production Back in House. It's a great tool for members to start a conversation with municipal elected officials. Get your copy today!