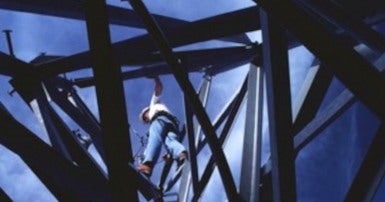 Since CUPE filed for certification in July 2022, Hydro-Quebec has been fiercely opposed to the unionization of the 65 worksite nurses it employs. This week, the Tribunal administratif du travail (TAT) ruled in favour of CUPE, and the nurses are now successfully unionized.
The nurses provide health-related services on Hydro-Quebec worksites, including emergency evacuation operations. They generally work out of worksite clinics or first-aid vehicles. They receive patients or are sent out to provide assistance to them in the event of an accident.
"We're thrilled that the worksite nurses have opted for CUPE, as have the other 16,000 Hydro-Quebec employees, almost all of whom are salaried employees. We are surprised that Hydro-Quebec has attempted to oppose the employees' fundamental right to organize at a time of labour shortages and given the fact that most nurses in Quebec are unionized. It was important for us to assert this fundamental right. This ruling will have a positive effect on the other groups of professionals in Hydro-Quebec and elsewhere who wish to organize," said CUPE union representative Guillaume Desrochers.
Hydro-Quebec argued that worksite nurses are "representatives of the employer" and as such do not have the right to organize. The TAT ruled that they have professional medical authority in terms of worksite-related health. This sets them apart from management.  They are therefore salaried employees.
The Government of Quebec has said repeatedly they want to boost Hydro-Quebec's electricity supply, but this must be achieved while showing current employees the most basic respect.
"Few worksite employees are unionized. Prior to the worksite nurses, only telecommunications technicians were, and this was only a recent development.  We will continue to try increasing the representation of non-unionized groups at Hydro-Quebec to offer them the same protection that a substantial number of Hydro-Quebec employees already enjoy," said Mario Simard, interim president of the new union.