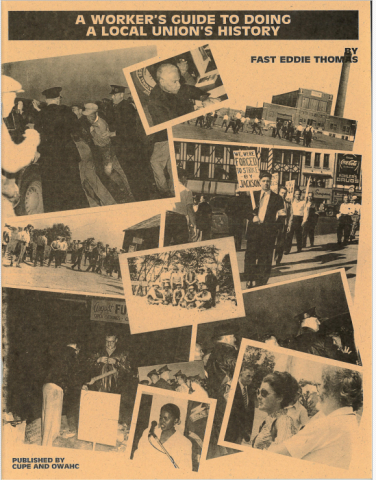 Union history is a crucial part of our country's history. It recounts the struggles of working people and their unions and shows the major role unions played in the building of our country.
Ed Thomas' worker's guide to writing labour history is a co-publication of CUPE and the Workers Arts and Heritage Centre. Thomas, a former tractor operator with the City of Hamilton and retired CUPE activist, shares what he learned from writing his own local's history.
His humorous tale of becoming a first-time researcher and popular historian can inspire others to see that they too are capable of this important task.
Workers should not be afraid to tell their own stories, to say it in their own words. Who else can write workers' history with more feeling than workers themselves?