Nova Scotia highways workers launch new radio ad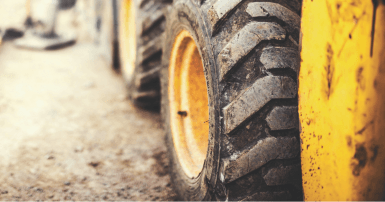 Nova Scotia highway workers, represented by CUPE 1867, launched a radio ad today asking the province not to use a public-private partnership (P3) to construct a new stretch of Highway 104.
The Nova Scotia Department of Transportation and Infrastructure Renewal (TIR) will construct a twinned, four-lane highway that will be a 38-kilometre stretch from Sutherlands River to Antigonish. In July, the Liberal government has announced that it intends to use a public-private partnership (P3) deal to finance the $285 million project.
"Nova Scotia could build and twin even more kilometres of highway if the government would use public procurement," says Nan McFadgen, president of CUPE Nova Scotia.
"Minister Lloyd Hines has stated that the P3 deal will include more than just the design and build aspects of the project," says Wanda Power, CUPE national representative. "According to the minister, the deal will also include the financing, operations and maintenance."
Steve Joy, president of CUPE Local 1867, says while he is pleased with the highway twinning project that is long overdue, he still has concerns about public safety when it comes to contracting out snow and ice removal. "Will this highway be maintained to the same high standards as our public roads if the contractor decides to cut corners or wages to turn a profit?"
"Also, can a private, for-profit company clear and maintain highways for less than our own Department of Transportation?" asks Joy. "The province already has the equipment and highly skilled employees capable of providing this work. There is no need to give taxpayers' money away to private corporations."
"With a P3 we'll pay more and get less."
The radio ad will air provincewide from November 5 to 18.
Listen to the radio ad
A message from CUPE 1867 highway workers. Proud to keep our roads and highways safe.