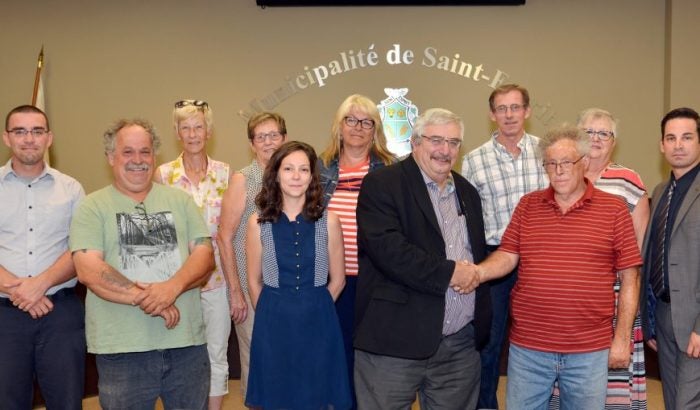 The eight white-collar and blue-collar employees of the municipality of Saint-Esprit, in the Lanaudière region of Québec, have signed their first collective agreement.
After union accreditation in October 2016, five bargaining sessions were necessary in a fairly tense environment before the new union's negotiating committee and management representatives arrived at an agreement on August 15, 2017. The agreement was subsequently ratified by 100% of the employees on September 7.
This five-year collective agreement provides for wage increases of 11.25 to 14% tied to Consumer Price Index (CPI) changes for the entire duration of the collective agreement. The union also negotiated a catch-up pay increase for some positions of between 8 and 23% as applicable.
In addition to maintaining gains in relation to vacation, insurance, and personal and sick leave, the workers negotiated the implementation of a group RRSP with tenure-based employer contributions of 2 to 3% of annual pay. The introduction of job security for all permanent employees as of the accreditation date is also among the gains obtained for the members.
"Despite the Municipality's suspension of the union president, which we continue to oppose, we were able to conduct and successfully conclude the bargaining process," stated CUPE representative Maxime Valade. "It was a challenging and regrettable context, but we wanted to protect employees' interests by not delaying the process of negotiating this new collective agreement."