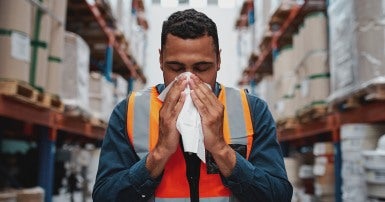 "Yet again Ontarians were on the edge of their seats waiting for a commitment to deliver what we need to stay safe, only to get absolutely nothing," said Fred Hahn, President of CUPE Ontario. "The chorus of voices calling for paid sick days is roaring over Ford's inaction. It's time to back apologies with actions. It's time for far more than an assurance that he'll work on something"
CUPE Ontario, representing 280,000 public sector workers, points out that even the province's Science Advisory Table recommends legislated paid sick days when workers are sick or exposed to COVID-19. This has been echoed by a wide range of health experts, community organizations, and local officials. Polling data revealed that 83 per cent of Ontarians believe government should legislate paid sick days.

"This priority and mobilization around it will continue until we get what we need.  Countless people continue to be forced to make untenable decisions, and that includes nearly 100,000 of our own members who don't have paid sick days," added Hahn. "These are front-line workers doing the critical work of keeping people safe and keeping our communities going. We need universal, employer-paid, and permanent paid sick days now.