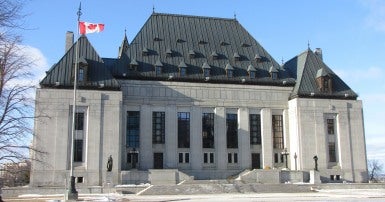 Workers on contract – and other precarious workers – won an important victory this past Friday.
The Supreme Court of Canada's ruled on a BC case and found that one's workplace – not one's status as a worker – is what matters when it comes to protecting workers from discrimination and harassment.
Whether you're a regular employee or a contract worker from another employer, if you're working at the same workplace in BC, you're protected under the BC Human Rights Code, the court ruled.
The ruling stems from a complaint filed by a civil engineer who was working on contract on a road improvement project in Langley, BC. He experienced hateful and aggressive harassment from another contractor's employee on the project. The case of whether human rights protections applied between and among contractors – and not just between employers and employees – ended up at Canada's top court.
CUPE applauds the court's decision. The ruling broadens the context of when and where human rights protections can be applied and is sure to make Canada's workplaces safer for all.