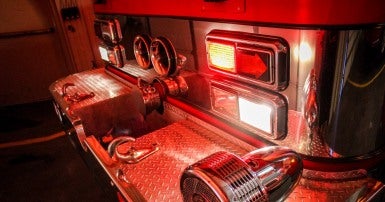 Yesterday, the Quebec labour tribunal ruled that the fire department which serves four municipalities in the Roussillon Regional County Municipality failed to bargain in good faith by refusing to negotiate with Candiac local CUPE 711, the union representing Quebec firefighters, to conclude their collective agreement.
According to the ruling, the evidence shows that the Régie incendie de l'Alliance des Grandes-Seigneuries (Régie) violated section 53 of the Labour Code, which stipulates that collective bargaining must begin and continue diligently, in good faith, once a notice to bargain has been received, and that this is one of the cornerstones of the Quebec labour relations system.
Click here to access the ruling (in French only).
The Régie incendie de l'Alliance des Grandes-Seigneuries serves more than 80,000 citizens in four Quebec municipalities: Saint-Constant, Sainte-Catherine, Candiac and Delson. It employs 75 firefighters, almost half of whom are members of CUPE 7115.