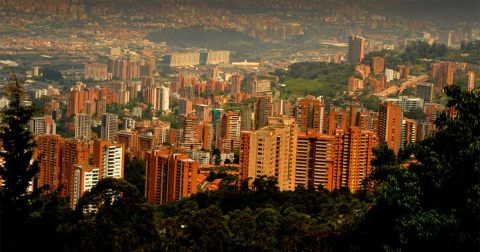 Canada-EU Comprehensive Economic and Trade Agreement (CETA)
Negotiations between Canada and the EU on CETA are now in the final stages. At stake is our ability to develop policy and to enact regulations that require local purchasing while protecting workers, the environment and the public sector, including public health. If an investor-state dispute mechanism is included then a parallel legal system for multinational corporations and private investors will be created that will easily enable them to challenge government policies whenever their profits are threatened.
Moving in this direction will seriously compromise our democratic decision- making power. Australia, India, South Korea, South Africa, and Brazil have all reviewed their policies on the investor-state dispute mechanism, and several have refused to ratify any agreement that includes this type of provision. The EU is also asking Canada to change its pharmaceutical patent regime to extend protections to brand name drug companies at the expense of generic competition. Delaying generic drugs by even a year or two will have huge financial consequences for our public health care system and Canadians in need of affordable prescription drugs.
Cities who prefer to purchase Canadian goods, or put minimum Canadian content quotas on big infrastructure projects, including local labour, may be prevented from doing so if CETA is signed. Over 40 municipalities – including Toronto and Victoria – have requested to be excluded from CETA. CUPE was part of a delegation to Europe in November, speaking with decision-makers about the CETA negotiations. We continue to challenge this unjust trade agreement at the national, regional and local levels, with our allies from the Trade
Justice Network (TJN). Trans Pacific Partnership (TPP)
Canada recently joined a free trade negotiation process called the Trans Pacific Partnership (TPP). The TPP talks have been taking place for over two years and includes Australia, Brunei, Chile, Malaysia, Mexico, New Zealand, Peru, Singapore, the United States and Vietnam. Together they represent nearly 658 million people with a combined GDP of $20.7 trillion US.
As with CETA, however, this agreement includes increased protections for big drug companies that limit access to life-saving generic medicines, and to an investor-state provision that would allow companies to sue governments over rules that sensitive areas of our economy.
There is speculation that the TPP will also include a financial services chapter that would limit the government's ability to regulate banks, insurance companies and hedge funds. CUPE, as an active member of Common Frontiers (CF), a multisectoral working group that organizes research, educational campaigns and political action on issues related to economic, social and climate justice in the Americas, is challenging the TPP agreement on the grounds that it poses a direct threat to the Canadian economy and the environment. The TPP will grant enormous power to corporations and will undermine our democracy.
CUPE is collaborating with networks throughout the Americas while also working here in Canada with a broad range of faith groups, trade unions, environmental groups, international development organizations, and student and human rights groups.
Canada-Colombia Free Trade Agreement (CCFTA)
Despite the fact that Colombia was regarded as one of the most dangerous places on earth to be a trade unionist, the Canadian government signed a Canada-Colombia Free Trade Agreement (CCFTA) in 2011. At the time, an estimated five million Colombians, many of them women and children, had been forcibly displaced from their land through corporate land seizures. The Canadian Parliamentary Standing Committee for International Trade recommended that we not enter into the agreement.
CUPE opposed the CCFTA from the beginning and worked tirelessly alongside a broad alliance that included the Canadian Labour Congress, several Canadian international development organizations and Colombia's civil society to expose the harm the agreement would cause. Our persistent lobbying efforts led to the inclusion of the Human Rights Impact Assessment (HRIA) provision in the CCFTA and now requires the Canadian government to present a human rights impact assessment to the Canadian Parliament in May of each year. The first report the government tabled in May 2012 completely failed to address the human rights situation in Colombia and CUPE is working with our partners and allies to continue to monitor the Canadian government's commitment to the HRIA, to ensure that a full and accurate accounting of the human rights impact of the free trade agreement is reported to Parliament in 2013.