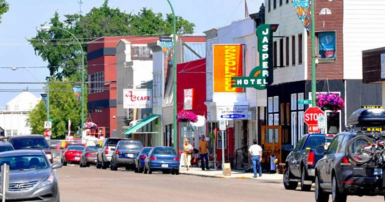 Contract talks between the Town of Maple Creek, Saskatchewan and CUPE 2714 have reached a boiling point. The town administration has sent notice that it plans to lock out municipal employees this Thursday if the union doesn't agree to the harmful concessions on the table.
"Talks have been tense since the town brought in a high-priced labour consultant known for her attempts to strip collective agreement benefits," said Dave Stevenson, CUPE National Representative. "The town wants to change hours of work, make changes to sick leave accrual, and eliminate monetary allowances."
The two parties went through mandated mediation but talks broke down on September 21. On September 30, union membership voted 100 percent in favour of job action up to and including a full withdrawal of services
"The union had no plans to withdraw services, and conducted a strike vote to illustrate that our membership is united and will not accept the employer's concessions," added Stevenson. "The local was hopeful that a strong strike mandate would encourage the town to get serious at the bargaining table.  Instead of coming back to the table to talk, they issued a lock out notice."
Union representatives have reached out to the employer and the mediator to schedule emergency bargaining dates. They have also requested that both parties agree that there be no work disruption until there is an opportunity to continue negotiations with a third-party mediator.
"Each and every day throughout the challenges of the pandemic, CUPE 2714 members have been on the front lines building and maintaining critical infrastructure and delivering public services that make our community strong. Our members want to continue this work without disruption," said Chesarae Lyman, president of CUPE 2714. "But we need the town administration to come back to the table."
CUPE 2714 represents 19 municipal workers at the Town of Maple Creek. Employees work as clerical staff, arena attendants, public works, pool staff, visitor centre attendant, caretakers, parks and cemetery staff and municipal enforcement officers.