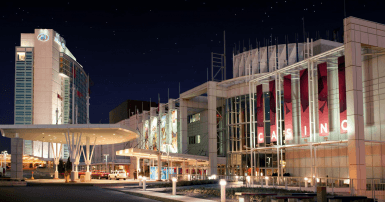 Things have come to a standstill at Lac Leamy Casino. Following a massive vote by members of CUPE 3993 and CUPE 3959 to resort to pressure tactics up to and including a general strike, employees in the general unit (CUPE 3892) cast a vote last night to employ the same tactics, which received 96 per cent support.
The three CUPE locals account for about 700 employees at the Lac Leamy Casino.
Negotiations have stalled, mainly due to the proposed wage hikes that have been deemed insufficient, as they are less than the rising rate of inflation. In addition, other monetary offers are insulting, as they are less than those obtained by other employees doing the same work in other Loto-Québec gaming establishments.
CUPE's three locals will combine forces in the next few weeks to get their message across to Loto-Québec executives.
The unions have indicated that several high-profile actions are in the works. In addition, CUPE has already begun an advertising campaign in support of the security guards and surveillance technicians. This media strategy could intensify in the coming weeks.
If the employer refuses to negotiate in a satisfactory manner, Lac Leamy Casino could shut down completely.