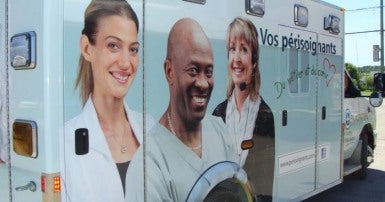 The CUPE 311 bargaining committee at the Centre intégré de santé et des services sociaux in Abitibi-Témiscamingue is pleased to announce that a tentative agreement has been reached with the employer during negotiations on local agreements.
Major gains were achieved, and the union was able to limit the employer's excessive ambitions with respect to its demands relating to staff mobility and flexibility.
The local will be organizing a round of meetings early in September to present to its membership the tentative agreement that was hammered out.
"The law gave us an 18‑month window to reach an agreement, and we managed to come up with an agreement a month and a half before the deadline and mandatory arbitration," said Stéphane Lachance, a CUPE union representative. "I also like to acknowledge the exceptional job done by the CUPE 311 bargaining committee," he added.