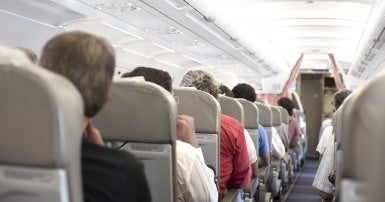 CUPE 4070 represents cabin crew employees at WestJet. Local President Alia Hussain issued the following statement today:
It is very disappointing that WestJet management let a politician use the public announcement (PA) system on a recent flight for his political statement. It is doubly disappointing that WestJet is now trying to assign blame on the cabin crew for this event. The cabin crew had no input into this decision.
WestJet's own work rules state clearly that no one other than operating crew are to use the PA system.
A plane's cabin crew should never be put in a position of having to take a political stance. Giving Mr. Poilievre a platform showed bad judgement by WestJet. Mr. Poilievre showed bad judgement taking that opportunity. It is the cabin crew who deal with passenger complaints. WestJet management and Mr. Poilievre should not have put them in that position.
A flight's PA system should be used to give passengers information they need and require. The crew is responsible for the safety of everyone on board, and we take that responsibility seriously.
WestJet management and Mr. Poilievre owe passengers and crew an apology.