Rebecca Benson | CUPE Staff
September 30 is commonly known as Orange Shirt Day. The Orange Shirt Day movement began in 2013 to honour the survivors of residential schools and those who never returned home.
Orange Shirt Day was inspired by Phyllis Webstad's experiences at St. Joseph Mission Residential School, outside of Williams Lake, British Columbia. As a child, Phyllis was given an orange shirt by her grandmother to wear on her first day at the school. The shirt was promptly confiscated and destroyed by her teachers when she arrived.
Phyllis' story has come to symbolize the colonial goal of residential schools to assimilate Indigenous peoples. September 30 was selected as a day of remembrance because it is in the fall, around the time when Indigenous children were forced to attend the institutions.
In 2015, the Truth and Reconciliation Commission of Canada (TRC) recommended that a statutory holiday should be created to commemorate the history and legacy of the residential school system. The new National Day for Truth and Reconciliation on September 30 has been established as part of the reconciliation process.
In June 2021, the Parliament of Canada passed legislation to create a new federal statutory holiday, the National Day for Truth and Reconciliation on September 30. This means that day is now a paid holiday for workers in federally regulated sectors.
Unfortunately, most provincial legislatures across Canada have not adopted September 30 as a holiday. Most CUPE members work in sectors that are provincially regulated, meaning that September 30 is considered a normal working day for many CUPE members across the country. This leaves it up to members and local unions to work toward the observance of September 30 as a holiday in all provinces. 
How can you, as a union member, support making the National Day for Truth and Reconciliation a holiday in the workplace?
Your local may have already bargained the observation of September 30 into the collective agreement, so be sure to check.
Your collective agreement may already include language that recognizes potential future paid holidays declared by federal or provincial governments. If it does, this language should be enforced with your employer to observe the National Day for Truth and Reconciliation on September 30.
If your collective agreement does not include any language that can be used to argue for the observance of September 30, then September 30 should be proposed as a paid holiday in future bargaining.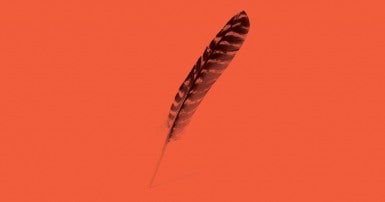 We know that many of our members wonder how to incorporate reconciliation into their everyday lives in actionable ways. One of the ways CUPE locals can support reconciliation is by bargaining language supporting Indigenous workers into collective agreements. Making September 30 a holiday while at the bargaining table is a good place to start for all locals.
In order for workplaces to be sustainable, they must also include prioritizing steps toward reconciliation and aligning their policies and practices to the UN Declaration on the Rights of Indigenous Peoples. Negotiating decent terms and conditions of work is at the heart of a union's mission. Our new guide, Truth and reconciliation: CUPE taking action through collective bargaining, provides additional examples of collective agreement language to put reconciliation into action at the bargaining table.
It is the duty of all unions to take actions showing a commitment to reconciliation. Even if no members of your local have self-identified as Indigenous, it is still recommended that your local moves forward on reconciliation initiatives. Building relationships with Indigenous workers is part of building a strong union.
For examples of bargaining language that includes September 30 as a holiday, visit our Bargaining Language for the National Day for Truth and Reconciliation resource, and for more ideas of how to support Indigenous workers and reconciliation in the workplace, check out our Walking the Talk guide, and our Truth and Reconciliation bargaining guide.