The federal Liberals want to "reboot" their bank of privatization. According to the Globe and Mail, some government officials are frustrated the Canada Infrastructure Bank hasn't moved fast enough to privatize our water, roads, bridges and other infrastructure.
CUPE National President Mark Hancock says we shouldn't salvage the Canada Infrastructure Bank - we should shut it down. He shared our union's view in a letter published in the Globe and Mail.
We know the bank has big plans to privatize our water and wastewater systems. Together, we can keep our water public.
Check out Mark's letter in italics below, and get the latest on the Liberal bank of privatization at cupe.ca/not-for-sale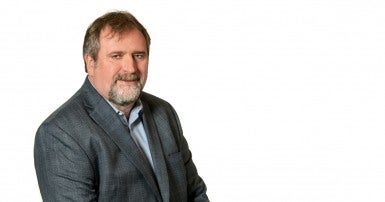 I do not believe a leadership change will fix the Canada Infrastructure Bank's fundamental flaws – nor build the public systems and facilities Canadians desperately need.
The bank pushes expensive private lending for public infrastructure. That seems a far cry from the Liberals' 2015 campaign promise to give municipalities low-cost public loans. I've done the math and this "bank of privatization" model could dramatically increase project costs. No wonder I am not seeing cities and towns clamouring for this so-called help.
We could generate revenue to pay for public infrastructure in a fair and equitable way, by raising taxes and closing loopholes for corporations and the wealthiest Canadians. That's a plan we could all bank on. I believe it's time to scrap, not salvage, the CIB.
Mark Hancock National
National President, Canadian Union of Public Employees; Ottawa