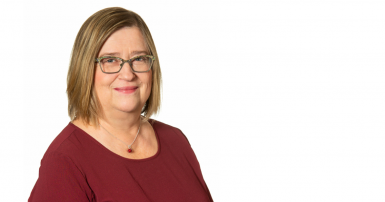 After years of cuts and privatization, today's provincial budget fails to provide the necessary investment needed to fix the crisis facing Saskatchewan's public services and misses the chance to provide working people with much-needed affordability measures to ease the rising cost of living.
"Saskatchewan's public services have been starved for years by the Saskatchewan Party government," said Judy Henley, president of CUPE Saskatchewan. "Today's budget is nowhere close to what is needed to fix the crisis our public services are facing due to years of cuts, underfunding, and privatization."
Henley questioned exactly what the government's plans for increased health spending would be focussed on.
"Any funding increases in healthcare need to be invested directly into the public system, and not put towards costly privatization schemes that do nothing to fix the system's current crisis."
Key investments in public services that CUPE has advocated for were notably absent from today's budget, including multi-year funding for community-based organizations (CBOs) and annual funding increases for regulated child care centres.
Funding for education continues to be nowhere near the rate of inflation and won't be enough for school divisions to restore previous cuts and staff layoffs. The post-secondary sector will continue to face significant challenges as universities find themselves facing funding shortfalls. And our health care system is in drastic need of meaningful measures to address retention of healthcare workers," added Henley.
"Our public services are the backbone of this province, and this budget was an opportunity for the government to make crucial investments in those services that we all count on," said Henley. "A budget surplus should mean critical investments in areas like health care, childcare, education, libraries, and post-secondary institutions – that's growth that actually works for everyone and is essential to building our province's economy. "Instead, the Saskatchewan Party is wasting their surprise budget windfall from record resource revenues while continuing to ignore the many problems our public services are facing."
The budget also failed to provide working people with any real relief from the rising cost of living that has been driven by inflation and Saskatchewan Party tax increases and utility rate hikes. The budget also did not include any plans to escalate the rise of the minimum wage – which remains the lowest in Canada and will not reach $15 per hour until October 2024.
"This budget was a chance for the government to really invest in workers," said Henley. "That the Saskatchewan Party chose not to provide significant relief from inflation and the rising cost of living just goes to show how out of touch they are with the needs of working people in this province. The Saskatchewan Party claims that their plan is "Growth that Works for Everyone," but the only growth this budget brings is growing privatization, growing hospital wait times, growing classroom sizes, and a growing cost of living."