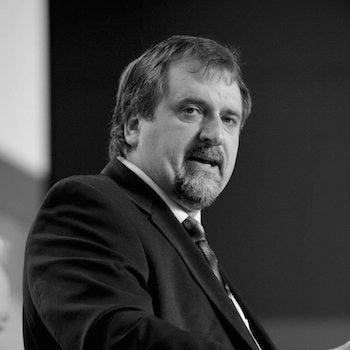 This year, CUPE is renewing our commitment to achieving safer workplaces – not just for our members, but also for all workers in Canada and around the world.
While we've made great strides in making workplaces safer, far too many workers are not making it home to their families. In my first few months as your national president, I have already had to offer condolences to the families of CUPE members who've lost their lives on the job.
We must remain vigilant and ensure each and every one of our employers, and every government in Canada, hears the message that it is never acceptable for workers' lives to be put at risk. It's not OK to expose workers to conditions that will cause injury or death in order to do their jobs.
Whether it's lax safeguards that expose workers to potential industrial diseases, cutting corners on safety regulations to get the job done faster, or failing to invest in workplace safety training and prevention programs – negligence of workers' health and safety is never acceptable.
We must also work to expand our understanding of what workplace health and safety entails. Specifically, we must recognize and acknowledge the harm harassment and bullying in the workplace have on workers and their families.
CUPE has much to be proud of in our work on health and safety. But until all workers can be ensured of a safe and healthy workplace, where they are free from harassment and don't have to work with threats of violence – we must remain vigilant.
We will do this at the bargaining table by negotiating stronger health and safety language. We must also keep up the pressure on all level of governments to enact new and better legislation to protect workers, and to hold employers accountable when they are negligent.
Being put in danger should never, and can never, be considered "just part of the job." This is the principle we need our political leaders and all Canadians to embrace and enforce. If you kill a worker, you go to jail.
Mark Hancock
​National President

@MarkHancockCUPE