Lisa Djevahirdjian | CUPE Communications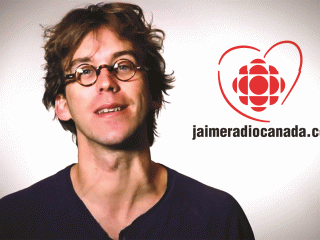 The "J'aime Radio-Canada" campaign, supported by the Canadian Union of Public Employees (CUPE), has created a series of video testimonials by high profile political, artistic, scientific and sports figures defending Radio-Canada.
The campaign was launched by Kim Yaroshevskaya, an actor whose iconic roles, such as Fanfreluche, brightened the childhood of hundreds of thousands of Francophone viewers. Now at 91, she argues brilliantly for maintaining the broadcaster.
"The goal of the campaign is to halt the dismantling of the public network with a reminder of what we are losing. The very survival of the network is at stake," said Denis Bolduc, regional vice-president of CUPE-Quebec and spokesperson of the "I Love Radio-Canada" campaign.
"The added value of these capsules lies in the fact that Radio-Canada employees pitched in to produce them. Our members wanted to use their talents and expertise to defend the network, and the result is authentic, moving and convincing," noted Bolduc.
More than 30 capsules, produced with as many public figures, were broadcasted on social networks over in the spring. The videos are available on Jaimeradiocanada.com.