Troy Winters | CUPE Staff
Jenna Brookfield | CUPE Staff
Colleen Butler | CUPE Staff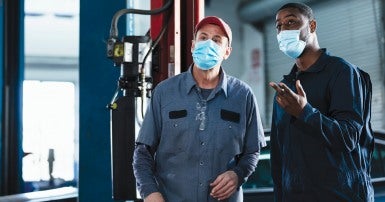 For the past two years, COVID-19 has dominated conversations on occupational health and safety. The pandemic has impacted our evaluation of risk in the workplace and our approaches to safety at work. These perspectives should shape our demands for government action on worker safety as we head into our first provincial elections since the beginning of the pandemic.
The precautionary principle
After the 2003 SARS outbreak, Ontario created a commission to examine how the virus was spread and managed. The commission concluded that we should adopt the precautionary principle to minimize the impact of future outbreaks. This means that public health authorities should take precautionary actions without waiting for scientific proof that these actions are necessary.
Unfortunately, the lessons learned from SARS did not inform Canada's response to the COVID-19 pandemic.
"One of the reasons this has been such a tough two years is because the government reacted so slowly," contends Jordan Bray-Stone, chair of the CUPE Airline Division's Occupational Health and Safety Committee. "It wasn't adopting a preventative approach. It was a reactive approach."
For example, provincial governments tried to reduce the spread of the virus based on faulty assumptions about how it was transmitted, instead of applying public health measures that would account for various possible modes of transmission. The failure to adopt reasonable precautionary measures and to apply public health measures consistently across workplace settings led to thousands of workers being unnecessarily exposed to COVID-19.
"There was no clear direction and enforcement from the government," says Raj Uppal, president of CUPE 41 and a member of CUPE's National Health and Safety Committee. "When things are mandatory and enforced, it makes it a lot easier to have that protection in place."
In addition, governments had previously made budget cuts which deprioritized tracking outbreaks and ensuring an adequate supply of personal protective equipment in case a pandemic were to occur, further jeopardizing workers' health and safety.
"We had gotten rid of our international early warning system, and we weren't prepared for supply chain issues," Bray-Stone explains. "It is important that front-line workers understand and remember that when voting for a government. Cutbacks from previous years led us to have this delayed support. If another pandemic comes along and your public health department has been gutted in areas that you don't normally see, and they have to rebuild that during the crisis, it is going to come back to haunt you as a worker."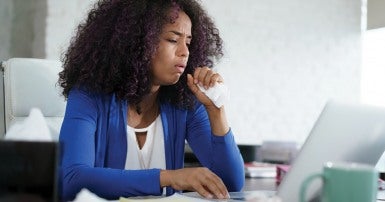 Sickness in the workplace
The pandemic also highlighted just how important sick days are for workers. Despite this, many CUPE workplaces continued to use attendance management programs that track and unfairly punish workers for taking sick days, even when those sick days have been negotiated into collective agreements.
"Attendance management programs are used to scare people off and get rid of people," says Uppal. "But sick days are so important because you need the time to fully recover. You need to be well to provide services to others."
Workplaces that placed a moratorium on attendance management programs during the pandemic saw benefits with decreased rates of transmission and improvements to worker morale.
"A lot of members were concerned about calling in sick because of absentee management programs," explains Bray-Stone. "It was a huge relief to those individuals when we were able to say there is no program right now. The goal is to keep sick people out of the workplace."
Health and safety activists say that increasing accessibility to sick days and restricting attendance management programs should be key issues for workers in upcoming elections.
"It is something that members should really focus on when they are voting, whether it is for publicly elected officials or for bargaining surveys and contracts," argues Bray-Stone.
Mental health
Finally, the pandemic has thrown a spotlight on mental health. Isolation and loneliness are affecting both people who work from home and those who are physically at work but whose social interactions are limited due to public health restrictions.
Members are also facing additional mental stress due to the risk of exposure to COVID-19 in the workplace and increased social tensions stemming from the pandemic.
CUPE health and safety activists argue that psychological health and safety should be as much a priority as physical health and safety in the workplace, and that governments should address this issue through legislation.
During the pandemic, Bray-Stone observes members "needed mental health supports in the form of counselling. Those are things that we need to look for and require from our governments in some form."
"Mental health is not different from physical health," insists CUPE 41 President Raj Uppal. "Workers' compensation needs to be improved immensely when it comes to mental health. Across Canada, we need tighter legislation."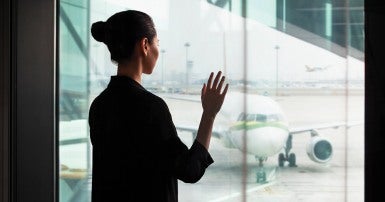 Moving forward
Elections have consequences. For example, Alberta's United Conservative Party has dramatically rolled back provisions in the Occupational Health and Safety Act, weakening the role of health and safety committees, and making it harder to refuse unsafe work.
Workers must demand that our elected representatives address gaps in health and safety legislation and enforce health and safety standards through inspections, enforcement, and the application of penalties in the case of employer non-compliance.
"Having legislation is great, but having no consequences doesn't change anything," Uppal says. "More visibility from health and safety officers, frequent check-ins, additional workplace inspections – these are things that were needed and would have prevented a lot of spread. That is something our governments need to improve on."
---
About Raj Uppal
Raj Uppal is the president of CUPE 41, representing 1,400 workers at Grey Nuns Community Hospital and Edmonton General Continuing Care Centre in Edmonton, Alberta.
A long-time union activist, she currently serves as the diversity vice-president for CUPE Alberta. She is the chair of the CUPE Alberta Health Employees Committee (AHEC) and the worker co-chair of her worksite's joint Health and Safety Committee. She is also a member of CUPE's National Health and Safety Committee.
About Jordan Bray-Stone
Jordan Bray-Stone has been a dedicated health and safety activist in CUPE's airline sector since 2008. He has advocated for worker health and safety in a number of settings, including before Parliament. 
Based in Montreal, he is the chair of his workplace Occupational Health and Safety Committee and chair of the CUPE Airline Division's Occupational Health and Safety Committee.