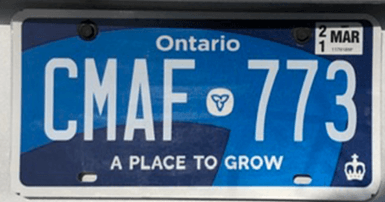 Ontarians struggling to keep up with the skyrocketing cost of living deserve better than the political ploy of eliminating license renewal fees, says CUPE Ontario.
"This would be laughable if it wasn't such an insult," said Fred Hahn, President of CUPE Ontario. "We're still coming out of this unprecedented crisis. People are struggling. They're stretched thin in the face of historic inflation. And all the Ford Conservatives can come up with for people is 120 bucks? How about giving back the over $5,000 they took out of the pockets of low wage workers when they scrapped the minimum wage increase? Or signing the childcare agreement that stands to save parents at least $10,000 a year? Or putting in place rent controls and investing in affordable housing? Or introducing a public dental and pharmacare program? Now those would be meaningful improvements."
The elimination of license renewal fees is part of Bill 84 which was voted on and passed in the legislature a week after it was introduced. It removes fees, and refunds Ontarians who have already paid them. While the measure will only save drivers $120 a year in southern Ontario and $60 a year in Northern Ontario, it will cost the province a projected $1-billion in revenue.
"Let's not buy the spin," said Hahn. "This does nothing to help everyday people struggling with rising costs. It's simply a transparent and shameful political stunt in the lead up to a critical election. This not only doesn't help - it will also hurt us in the long run."
"That's a billion dollars that won't go to funding hospitals that desperately need it; that won't go to long-term care facilities where there's still a crisis for seniors; that won't go to schools and social services and universities which all desperately need more support."
"This is what we get from the Ford Conservatives: paltry measures that don't help everyday people," said Hahn. "Last election it was buck a beer. This time it's 120 bucks a year. It's like we're under an avalanche and all he's giving us is one of his tiny shovels. We don't need any more distractions, political ploys, or stunts. We need real, meaningful measures to help people."