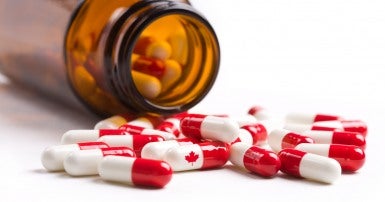 The Parliamentary Budget Officer, who is responsible for providing economic and financial analysis to Parliament, has released a report on the cost estimates of a pharmacare program. This report measures the costs of creating a pharmacare program, but also calculates the savings.
The report has some important information for workers and allies of pharmacare. The officer estimates that under a single-payer plan, the total savings on drug costs in Canada would be $1.4 billion in 2024-2025. That savings would rise to $2.2 billion in 2027-2028. This means more money in people's pockets.
However, these savings estimates are rather conservative. The report is modelled on a federally supported version of Quebec's provincial drug plan. That plan still includes co-pays for prescriptions and is limited to a scheduled list of approved drugs. It is also not a truly universal or single-payer program. In Quebec, people are required to belong to a prescription drug plan. The public option is available for Quebecers who do not have access to a group insurance plan through their employer, union, or spouse. 
CUPE researchers, members and leaders have warned about the dangers of a hybrid or "fill-in-the-gaps" approach to pharmacare. Research shows the Quebec model fails to deliver for low-income people, who need relief from prescription costs the most. Prescription premiums for Quebecers not eligible for the provincial public plan remain high.
A universal single-payer pharmacare program would require more up-front government spending than the hybrid approach. But a single-payer program would create savings for governments and individuals over the long-term. There is more bargaining power to lower drug prices when negotiating with drug producers at the national level. A universal plan will also lower the pressure on the health care system. When people get important medications when they need them, they need fewer doctor and hospital visits. 
This year, CUPE amped up its campaign for universal pharmacare alongside allies like the Canada Health Coalition. As the Liberals and the NDP continue to negotiate the details of pharmacare legislation, it is imperative that CUPE members and the labour movement continue to create pressure for a truly universal program that works for all.